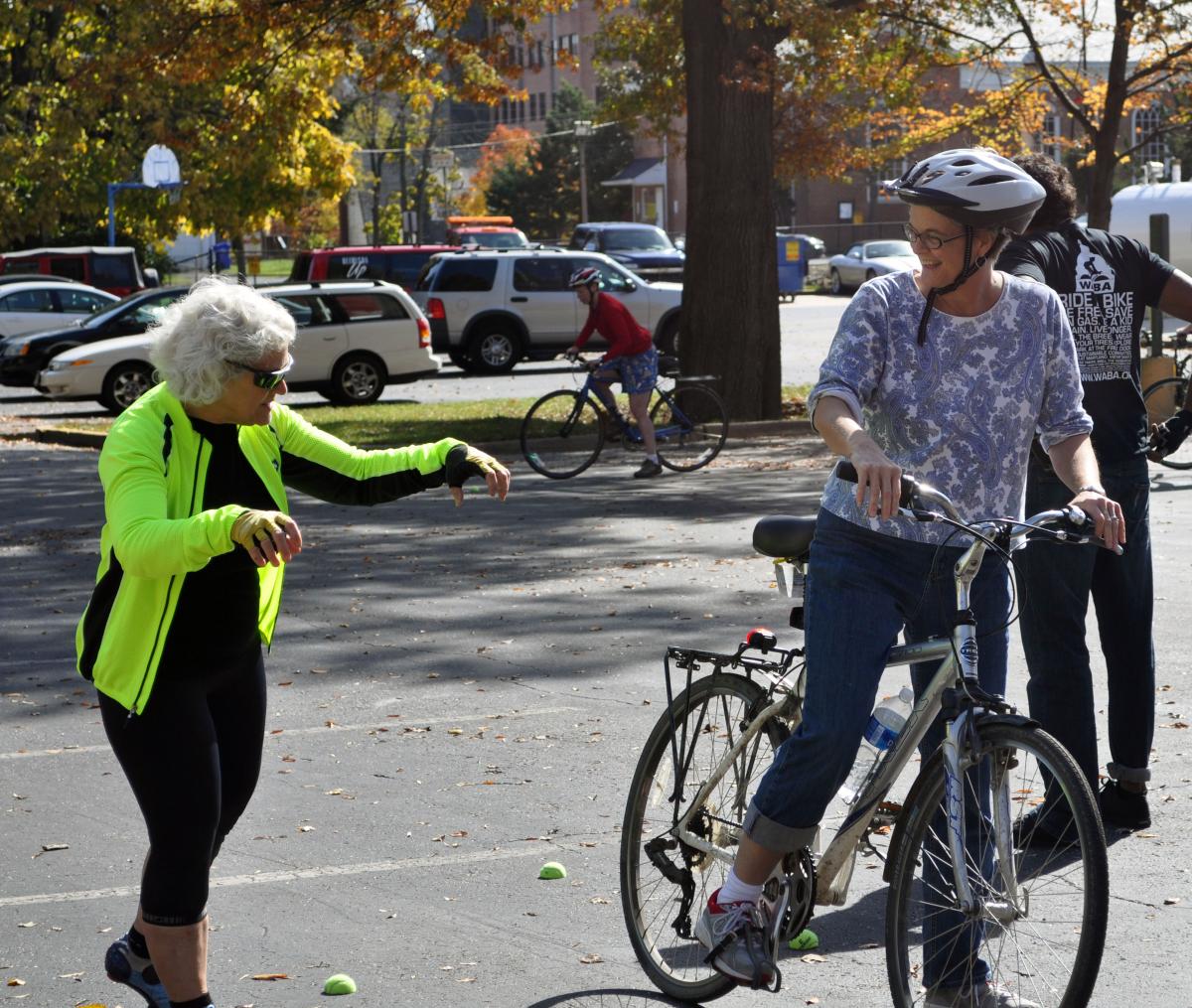 Bethesda has seen an increase in bicycle commuting activity. This is expected to continue because of the greater awareness of the benefits of physical fitness. Bethesda Transportation Solutions (BTS) supports bicycle commuting by providing bike racks throughout the central business district and monitoring the demand for additional facilities. BTS also distributes printed information about bicycle safety and maps of bike routes.
To support area bicycling commuters, BTS is pleased to announce their partnership with the Washington Area Bicyclist Association (WABA) and Montgomery County Commuter Services to provide Bike Classes in Downtown Bethesda!
Our next Bike Event will be held on Thursday, May 31, 2018. Join us for a community Bike Ride around Bethesda!
The group is meeting near the Bikeshare station at the Bethesda Metro at 6:30 p.m. The ride will end at Silver on Woodmont Avenue at approximately 8:00 p.m. 
Prizes will be given to each ride participant, and a brand new bike, donated by Marriott International, will be raffled off! In addition, you can show your registration for the class at Silver and you will receive a free classic margarita!
The cost to participate is $10, unless you are a member of Capital Bikeshare, in which case it's free! 
Photos of past classes and our other events can be found here.
Bike Education classes have options for riders of any experience or skill level and are designed to teach the techniques and knowledge critical to riding safely on city streets.
For more information, contact Tom Robertson at trobertson@bethesda.org or 301-656-0868 x 130.