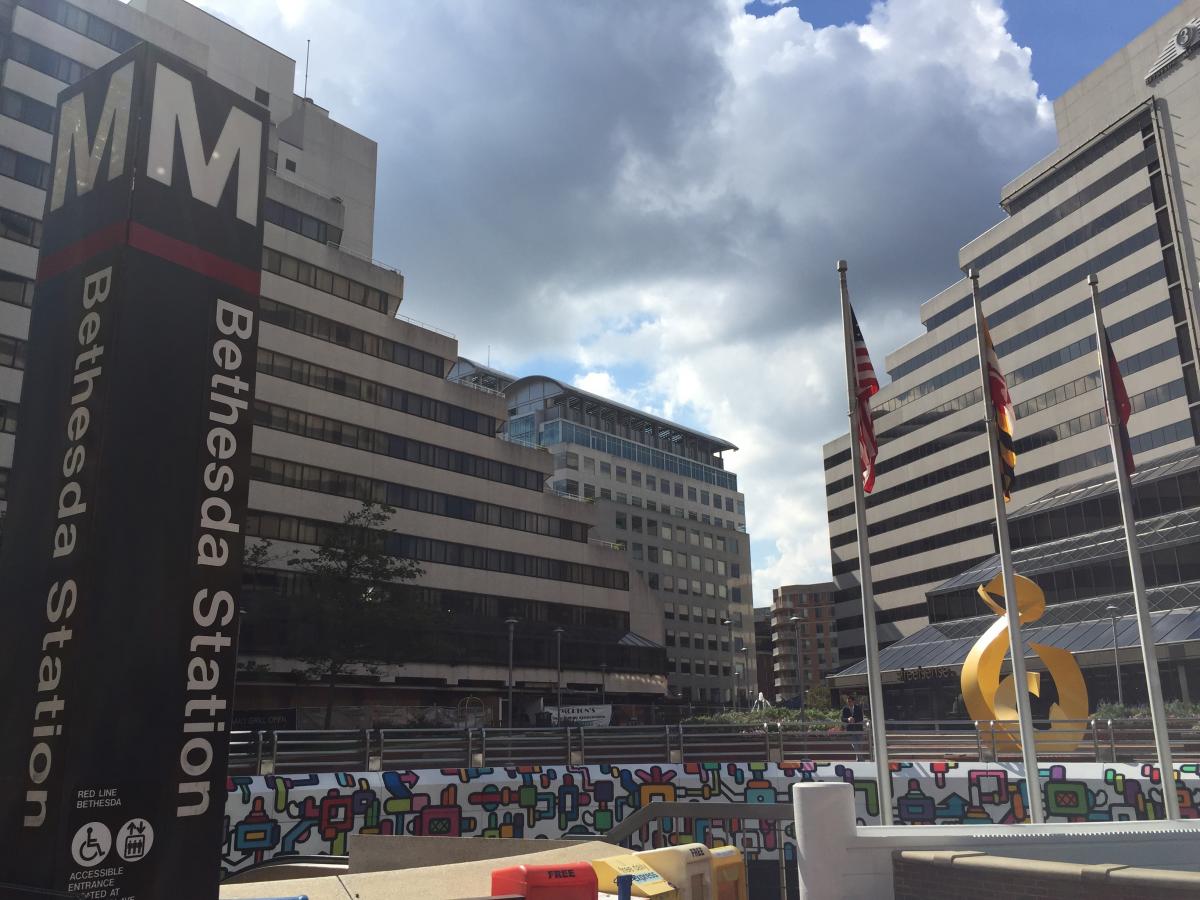 Station address
7450 Wisconsin Avenue, Bethesda, MD
West side of Wisconsin Avenue at Montgomery Lane
First train departs
Station opens:   5:07 a.m.
Shady Grove:     5:28 a.m.
Glenmont:         5:17 a.m.
(Trains leave exactly two hours later Saturdays and Sundays.)
Last train departs
Shady Grove:     12:23 a.m.
Wheaton:          11:47 p.m.
(Trains leave exactly three hours later on Friday and Saturday nights.)
Elevators and Escalators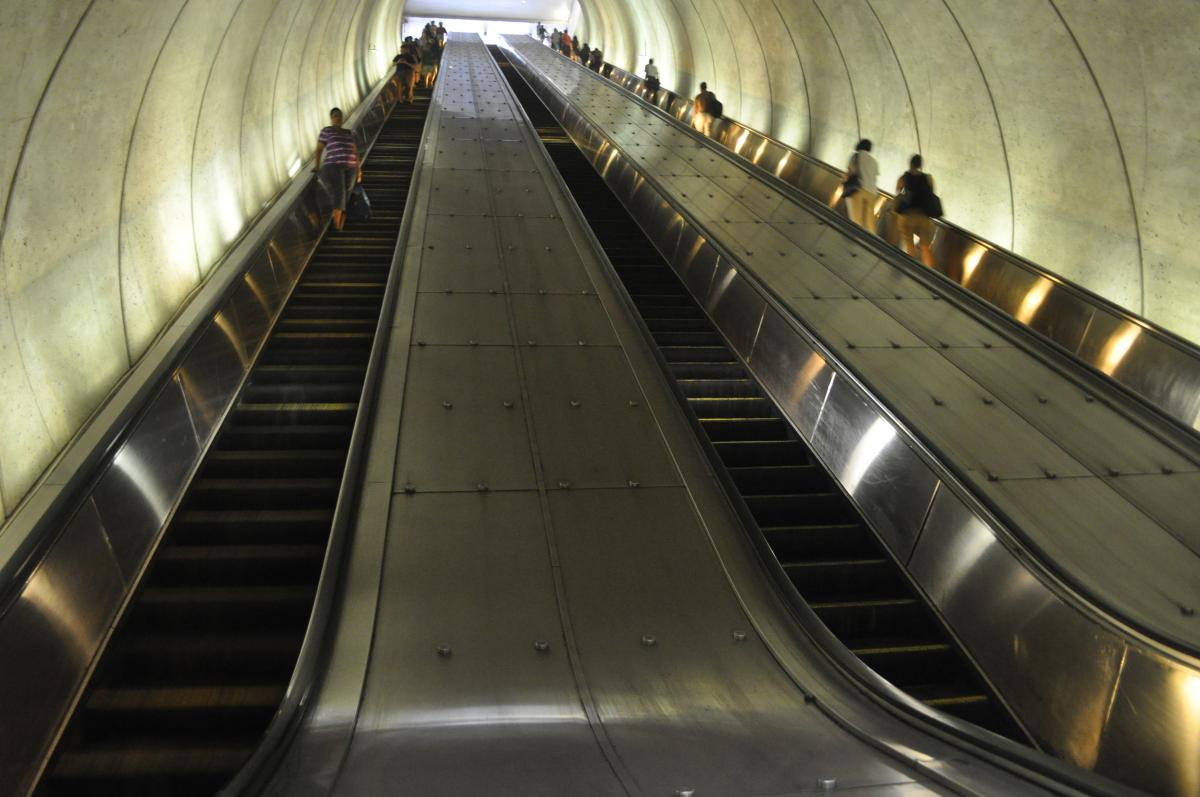 Elevator between the mezzanine and platform
Elevator between the street and mezzanine level, corner of Wisconsin Avenue and Montgomery Lane (next to the post office)
Escalator between the street and mezzanine level, corner of Wisconsin Avenue and Old Georgetown Road
Escalators between the bus terminal and the mezzanine level (NOTE: These escalators are in the process of being replaced - click here for details)
Escalators between the platform and the mezzanine
 
Bike Parking and Bike Requirements
There are 48 bike racks and 44 lockers at the station. Call Metro at (202) 962-1116 to rent a locker. For more information on taking your bike on Metrorail or Metrobus, click here.
Bikeshare locations near the Bethesda Metro Station
Bethesda Metro
Montgomery Avenue & East Lane
Montgomery Avenue & Waverly Street
47th Street & Elm Street
Bethesda Avenue & Arlington Road
Norfolk Avenue & Fairmont Street
Cordell Avenue & Norfolk Avenue
Offutt Lane & Chevy Chase Drive
Car Sharing
5 Zipcars at Bethesda Metro(7601 Woodmont Avenue)
2 Zipcars at Bethesda and Woodmont Avenues (on street)
1 Zipcar at 4805 Woodmont Avenue (on street)
For more information about ZipCar and carsharing, please click here.
SafeTrack Maintenance Program
The SafeTrack Maintenace Program began on Saturday, June 4, 2016. Click here to see how it will affect your commute.
Emergency Procedures
Click here for a video from Metro about what you should know in case of an emergency.